A Little Bit - Shorter Tall Tree

A Little Bit - Shorter Tall Tree


Ann's Cardigan and Tank Ann's Cardigan and Tank

Ann's Cardigan and Tank Ann's Cardigan and Tank


Arabian Nights

Arabian Nights


Aurora

Aurora


Bjorn Bear

Bjorn Bear


Black Beauty

Black Beauty


Black Cat Collage Pattern

Black Cat Collage Pattern By Laura Heine Size : 24 X 32


Black Magic

Black Magic


Boston UnCommon Lap Quilt

Boston UnCommon Lap Quilt


Bright Star

Bright Star


Brilliant Beauties of Joy Complete Set

Brilliant Beauties of Joy Complete Set


Cake Mix Collage Pattern by Laura Heine 724696748519 - Quilt in a Day Patterns

Cake Mix Collage Pattern by Laura Heine 724696748519 - Quilt in a Day Patterns


Carousel

Carousel


Catch All Caddy

Catch All Caddy


Catch Me If You Can

Catch Me If You Can


Catface

Catface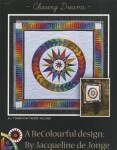 Chasing Dreams

Chasing Dreams


Circle of Life

Circle of Life


Cloth Sloth

Cloth Sloth By laura heine. Size 27 1/2 X 39.


Confetti Horse Collage

Confetti Horse Collage. By Laura Heine. Size 49 X 38.


Confetti Star

Confetti Star


Cross Country Quilt

Cross Country Quilt


Cuckoo

Cuckoo


Day Dream

Day Dream


Dazzling Diamonds

Dazzling Diamonds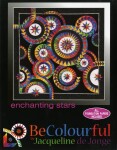 Enchanting Stars

Enchanting Stars


Endless

Endless


Fanciful Flight

Fanciful Flight


Fire Dance

Fire Dance


Flowers for My Wedding Ring

Flowers for My Wedding Ring (updated June 2019). Size 87" X 100


Fold'N Stitch Wreath
Poor House Quilt Designs

Fold'N Stitch Wreath


Freida Collage

Freida Collage. By Laura Heine. Size 35 X 35.


Notting Hill

Notting Hill


Abby Road By Jen Kingwell

Abby Road


About Trout By Lunch Box Quilts

Offered in two sizes: 30" X 50" and 57" X 76". Applique designs specifically for Embroidery Sewing Machines. Contains CD with the following: formats: .art, .dst,.exp,.hus,.jef,.pcs,.pes,.sew,.shv,.vip,.vp3,.xxx. The quilts in this patt


Adeline's Flower Patch
By Sam Sarah Design Studio

Adeline's Flower Patch. Designed by SamSarah Design Studio, Inc.


All Wool and a Yard Wide

All wool and a Yard Wide, by SamSarah Designs


Amazon Star

Amazon Star designed by Judy and Brad Niemeyer for Quiltworx. Newly redesigned pattern includes full template layout sheets allowing for layers of 8 pieces of fabric floating points.


Americana Needlework Set #426 by Bird Brain Designs

Two pin cushions, plus a scissor case in beautiful, rich shades of wool. Applique these 3 designs and use in your studio or give as a lovely gift. The Americana theme is simple but elegant--and easy to do on top of that.


Amethyst

Amethyst Quilt (91" X 91"), designed by Judy Niemeyer for Quiltworx.


Anna's Apron

A Quick and Easy apron with a built-in towel for the busy cook. Designed by Jane Sparrell.


Annie's Autumn
By Waltzing With Bears

Annie's Autumn by Waltzing With Bears.Picture 11 X 14. Table Runner 14 1/2 X 34 1/2.


Annika Market Bag by Hemma Design

Paper or Plastic? No Thank You. Make your own reversibel market bag, with self-storeage pocket. Fabric Kit. Fabric to make the color-blocked bag. Plus those extra touch of elegance -- coordinating bias binding and ruffled bias. The fabric is from a new


Artistic Topper by Indygo Junction

A vintage-inspired topper with updated and decidedly current details. This versatile, trapeze style garment is unlined with raglan sleeves and an inverted back pleat. Go long or short, selecting the mid-hip length or the upper thigh length version. Both t


Aunt Lilly's Table Runner
By Waltzing With Bears

Aunt Lilly's Table Runner by Waltzing With Bears.


Aurora By Jacqueline de Jonge
Becolourful Quilts

Aurora, designed by Jacqueline de Jonge, is truly a work of art.


Autumn Beauties By Lily Anna Stitches

Autumn Beauties, by Lily Anna Stitches. Pattern LAS214. Project Size 8" X 18".


B's Big Girl Quilt

B's Big Girl Quilt. Designed by Jane Sparrell for Rick Rack and Polka Dots.


Baby Cancan

Baby Cancan


Baby Cancan by Aardvark Quilts

Baby Cancan (AQ864) by Aardvark Quilts. Size 32" X 40". Not your Ordinary Baby Quilt.


Baby's Day
By Waltzing with Bears

Baby's Day by Waltzing With Bears. Stitchery patterns to create 9 lovely baby themed items. Put together for a quilt or stitch on other items.


Basket of Posies By The Noble Wife

Whimsical Quilt pattern featuring hand applique.


Baskets In Bloom by Cotton Way

Fat Quarter and fat eights friendly.


Beach Buddy by TaDah

Finished Quilt Size 30" X 50". This is a quilt for all reasons. Going on a family reunion, celebrating a graduation, wedding, anniversary, birthday, or heading on this famous "theme park" vacation? Pick your favorite fabric and towel c


Beach House Project Sheet

Finished Size: 62" X 76". The Beach House fabric line might be history, but this pattern will work great with any fabric line, or use up your scraps from a previous project.


Beads On A String

Beads On A String


Bed Skirt Pattern (MP11)

A bed skirt dresses up a bed and makes a lovely statement in the bedroom. Choose a fabric that will compliment and highlight your bed cover whether it be a quilt, duvet or spread. And best of all, it will be just the right size.


Bella Baby

Main Ingredient: Your favorite Charm Pack (you will need 36 for the quilt and 16 for the table runner). Buy two Charm Packs and you can eliminate those that do not speak to you. Add to this fabric for sashings, borders, and appliques and you will have eit


Bellanca Bag

Bellanca Bag No #17


Belsnickel Christmas

Belsnickel Christmas by American Pie Patterns. A perfect Santa for your table. Approx. 14" standing Santa.