Annika Market Bag by Hemma Design

Paper or Plastic? No Thank You. Make your own reversibel market bag, with self-storeage pocket. Fabric Kit. Fabric to make the color-blocked bag. Plus those extra touch of elegance -- coordinating bias binding and ruffled bias. The fabric is from a new


Bugsy Backpack

Bugsy Backpack


Catch All Caddy

Catch All Caddy


Cell Phone Clutch Fun Pack

Cell Phone Clutch Fun Pack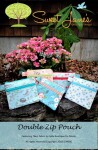 Double Zip Pouch

Double Zip Pouch


Fab Folio

Fab Folio


Fox and Owl Cell Phone & Eyeglass Cases By Coton Ginnys

Fox and Owl Cell Phone & Eyeglass Cases. These fun cases are so versatile! Two template sizes are included. Smaller case works great with iPhones 5 & 6 or reading glasses the larger case for the iPhone 6 Plus or sunglasses.


Get Out of Town Duffle

Get Out Of Town Duffle by Patterns By Annie. This functional yet stylish dufflebag has two styles of handles including grab handles on the side and a detachable adjustable strap with pad for comfortable over-the-shoulder carrying. One zippered and four


Little Critter Purses By The Birdhouse

Little Critter Purses By The Birdhouse. Finished Size: 5" X 3 1/2".


Lovely Little Pouch

Lovely Little Pouch


Magnolia Bucket Bag

Magnolia Bucket Bag


Open Wide by Patterns by Anne

The Open Wide! Bag Pattern By Annie have clear instructions to make three differently sized bags that open wide at the top for complete access!


Practical Project Bags

Designed by Jane Sparrell for Rick Rack and Polka Dots. Pattern includes 3 sizes with easy-to-follow instructions. Clear vinyl shows bag's contents.


Quilter's Carpet Bag

Travel in grand style with our Quilter's Carpet Bag. Available in 2 sizes this roomy Carpet Bag design can easily accomodate a wide variety of quilting and sewing projects or can be used as luggage for a weekend adventure.


Ruler Wrap

Ruler Wrap


Running With Scissors

Running With Scissors


Scalloped Bags

Scalloped Bags


Selena Bag Pattern By Sallie Tomato

Selena Bag Pattern, By Sallie Tomato.


Sew Together Bag By Sew Demented

Sew Together Bag by Sew Demented.


Store & Go Zipper Case

Store & Go Zipper Case


Stowaways

Stowaways By Atkinson Designs. Class little bags with contrast trim are perfect for stowing your stuff.


Take A Stand

Take A Stand


The Beatle Bag

The Beatle Bag, by Abby Lane Quilts.


Travel Tech Pouch

ravel Tech Pouch (IJ991CR) by Amy Barickman for Crossroads. Travel cases perfect for protecting your tablets and eReaders pieced chevron design or grid-quilted flap features a zipper closure pouch ideal for holding your cards and headphones.


Zip It

Zip It


Bellanca Bag

Bellanca Bag No #17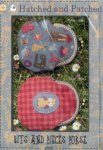 Bits and Pieces Purse Hatched and Patched

Finished size 4 1/2" X 5".


Cash and Carry By Atkinson Designs

Corral your cash, cards, and coins in an easy zipper pouch. Make one to keep and one to give away!. Use Terry's easy method and you'll agree that zippers are no big deal.


Huntington Hobo Pink Sand Beach Designs

Big stylish Zipper Top Bag. Instructions and pattern pieces included. So fun to make. Instructions are easy to understand and fun to sew.


Ilsa Handlebar Basket Pattern Hemma Design

Accessorize your bicycle with the fun and stylish handlebar basket (with drawstring lining).


In The Life Of a Bag By Hatched and Patched

The book includes patterns for a bag, large notbook, phone pouch, diary, Sunglass Case, Birdcage Keyring, Small Notepads, Makeup Bag, Lipstick Case, Tissue Holder, Coin Purse, Large Purse, and includes Applique & Stitchery Templates.


Jessie Bag by Busy Bee Quilt Designs

Fun and easy to make, this flouncy and functionable bag will be your favorite. The Jessie Bag is perfect in modern fabrics yet just as lovely in more classic choices. Fashionistas of all ages will adore creating the Jessie Bag to go with their most up to


Little Wallet by Valori Wells Designs

The perfect credit card holder in three sizes.


Mini Bow Tucks Tote Bag by Quilts Illustrated

A mini version of one of our most popular designs. Perfectly sized for everyday use as a purse, this tote has all the features that made the original so popular. Size: 11" wide X 10" tall X 5" deep.


Pocket Tote By Jen Giddens

This Pocket Tote is designed for the adventurous beginner. The pattern includes detailed instructions for choosing the right fabrics, installing pockets and snaps, and ideas for customizing the bag to fit your personal style.


Pockets to Go By Atkinson Designs

Use this hand organizer next to your sewing machine, on your desk, or in the bathroom to keep everything at your fingertips. Pop the long organizer into a purse to tote bag and you're ready to go.


Portapockets Purse Insert By Studio Kat Designs

Move your needed items from handbag to handbag.


Sigrid Oilcloth Market Bag Hemma Design

Make your own re-usable market bags. A cheery alternative to paper or plastic bags. You will need oilcloth, webbing, buckram.


The Boho Baguette By Studio Kat Designs

Art that you wear. An easy-to-embellish exterior. Makes up great with a variety of fabrics.


The Olivia Tote Kati Cupcake

The tote measures 5" wide X 10 Tall X 20" long. The tote has inside and outside pockets.


The Owl Pack Tiny Seamstress Designs

By Tiffany Jenkins. Just the greatest backback to send your child to school with. Bonus instructions included to make your own piping.


Three Basic Bags By Seams & Dreams

Make them from coated fabrics, quilting cottons, etc.


Tie Pocket Pouch Amy Barickman for Indygo Junction

A great little pocket size pouch. Tuck in a phone, camera, IPod and earphones, credit cards or lip gloss. Recycle a cast-away men's tie, or create your own version of this accessory with cotton fabric. Just fold and stitch.


Wool Micro Totes by Downie Designs

These cute totes are created with cotton,wool,embroidery and needle felting. Learn the basic concepts of needle felting. Add simple embroidery stitches with big needle for fast applique of those wool and wool felt scraps.


Zippy Strippy Atkinson Designs

Start collecting buttons, rick-rack and other fun trims for these easy bags. Great project for using up leftover strips and it works with new fabric too.